Outdoor weddings have been more popular than ever over the last few years, but what goes up must come down, and that includes this latest trend. Tents and teepees have been all the rage, but 2018 is set to see this change as churches, castles and village halls make their comeback as the venue of choice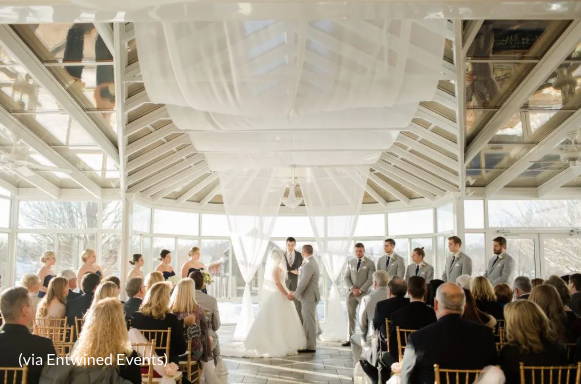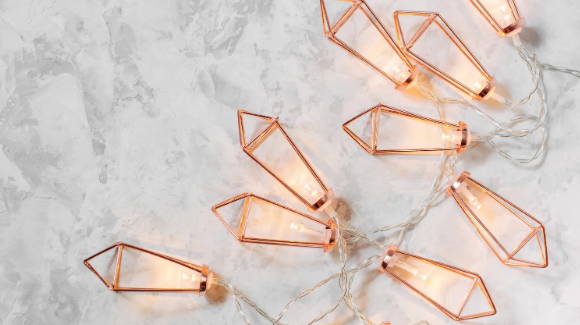 Moving on from the rose gold trend, and welcome copper. This metallic colour is expected to overtake the softer pinker shade as the accent colour of choice. Adding warmth, copper tones are expected to feature in wedding accessories from candle sticks to groomsmen bow ties throughout 2018. The great thing about it is not only that it's affordable, it's also widely available.
Not one the men can easily incorporate, but pearls will appear on brides throughout the year. This elegant embellishment is a softer muted alternative to the sparkles of diamonds and crystals. Not only will pearls be worn as earrings, we'll also see these natural beauties on headpieces, rings, bracelets and shoes.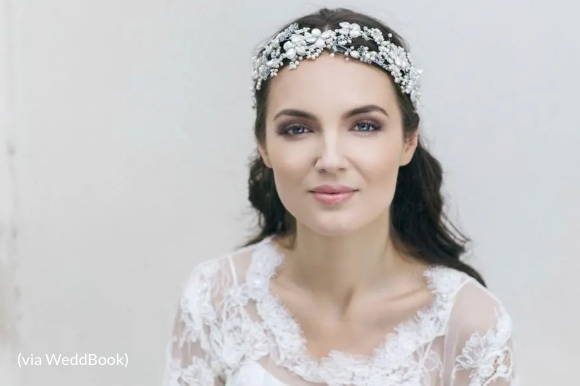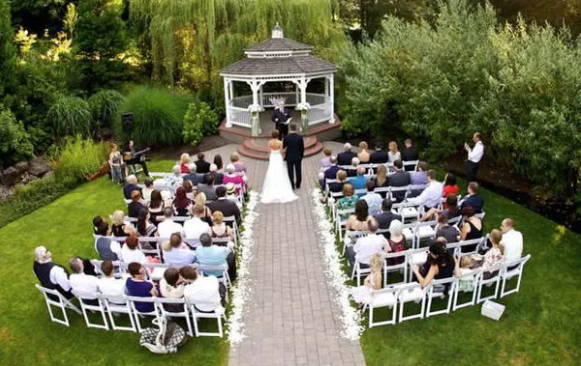 Once upon a time, weddings were a huge affair with every person remotely connected to you expected to be invited. Not anymore. Weddings are getting smaller, and that's never more prevalent than in 2018 when couples are choosing to cut down their wedding list to invite only those nearest and dearest. Sorry great aunt Susan, who I haven't seen in 10 years, you're not invited.
If there is one trend that is going to be HUGE this year, it's purple. Available in a range of colours, from deep aubergine (or eggplant, if you're American), to soft lavender, this regal colour has made a comeback with a bang. Pantone named Ultraviolet their Colour of the Year 2018, and wedding industry is loving it. If you're stuck on what colour to choose for your wedding, consider a purple shade and you're on to a winner.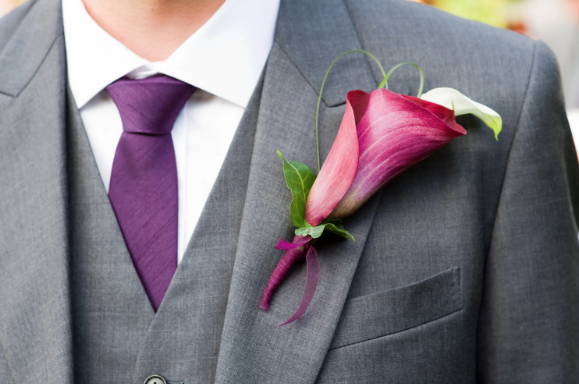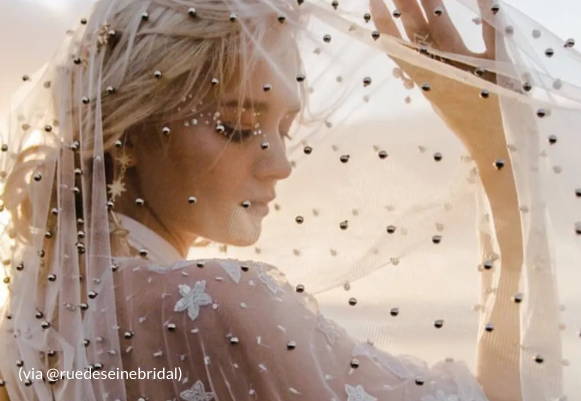 Yes, we really do mean astrology. Following on from the back of 2017, where a steady rise of starry accents appeared, this space-inspired look is expected to continue into 2018. Dainty stars replace ditsy flowers, quartz is used as an alternative to pearl and diamonds, and combined with a gentle shade of purple, this cosmic look will look elegantly stylish.
A big contender in 2017, yellow shows no signs of slowing down in 2018. Everything from deeper shades like mustard and saffron, to bright tones of lemon or buttercup, yellow is a stand out colour that refuses to fade into the background like pastel and muted colours. Not one to be outdone, orange has begun to creep in and pack a punch of colour too, with rustic orange tones creating a sunset-like balance of bright but relaxed.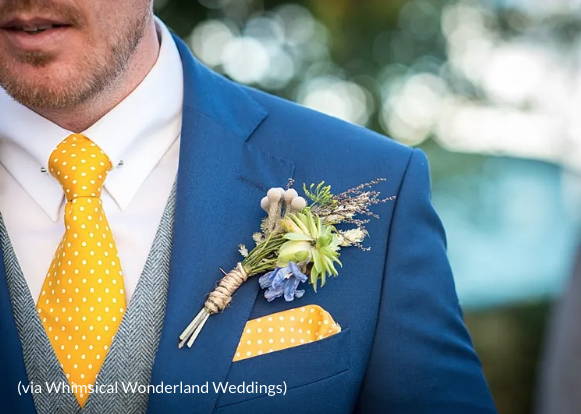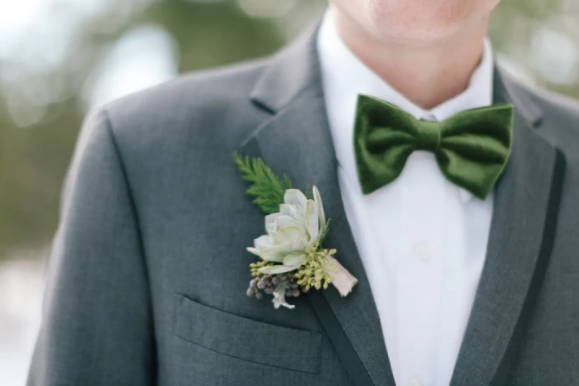 We were selling velvet before it became a blow-up trend in almost every area of fashion, but even we weren't prepared for how huge velvet would become. From cushions to t-shirts, velvet is the hot fabric of choice. Thankfully, this rich texture adds class and sophistication to any wedding, and is great for creating points of detail throughout the wedding.
Transparency is about as big as it's going to be. Glass and perspex are gracing ceremonies and receptions throughout 2018, from glass plates to perspex chairs, and are being introduced in every other possible way. Keeping things light an airy, if you're stuck on decor ideas, this is where you need to look.
If there is one trend that may surprise you, it will probably be this one. Yes, black and dark colours are increasingly appearing in weddings, with some couples rejecting the popular light pastels in favour of mysterious and heavy colours. Everything from black roses to black wedding dresses have seen a rise, and it's expected to keep on rising.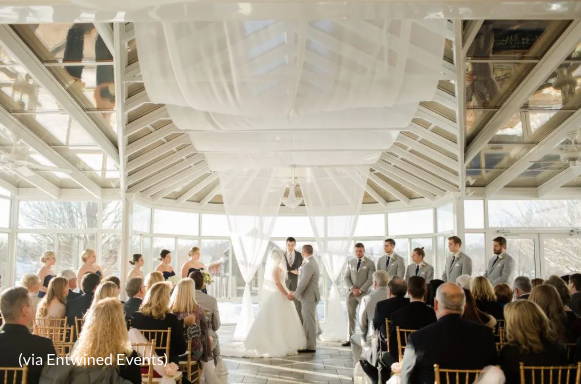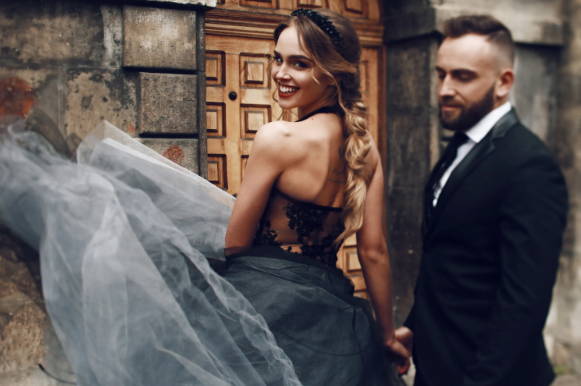 Boho weddings were very much in, with a stripped back and low key vibe to the day. Grooms were opting for an open neck shirt under a blazer over the tradition black tie outfit, wedding cakes were undecorated and exposed, and brides were choosing loosely fitted floaty dresses over the structured silhouettes of the past. But all that is about to change. Couples are returning to the traditional formalities of classic tuxedos, or buttoned up shirts with a bow tie to finish it off. Perhaps we can credit this comeback on another royal wedding.