Originally created in Croatia to tie the opening of shirts, the bow tie started as a practical piece but by the 19th century had become the fashionable bow ties we know today. A must-have piece worn by any stylish gentlemen, the vintage bow tie has evolved over time to include different shapes and structures, and the likes of velvet bow ties can now be found on red carpets worldwide. Here's our handy illustrated guide to help you learn how to tie a bow tie: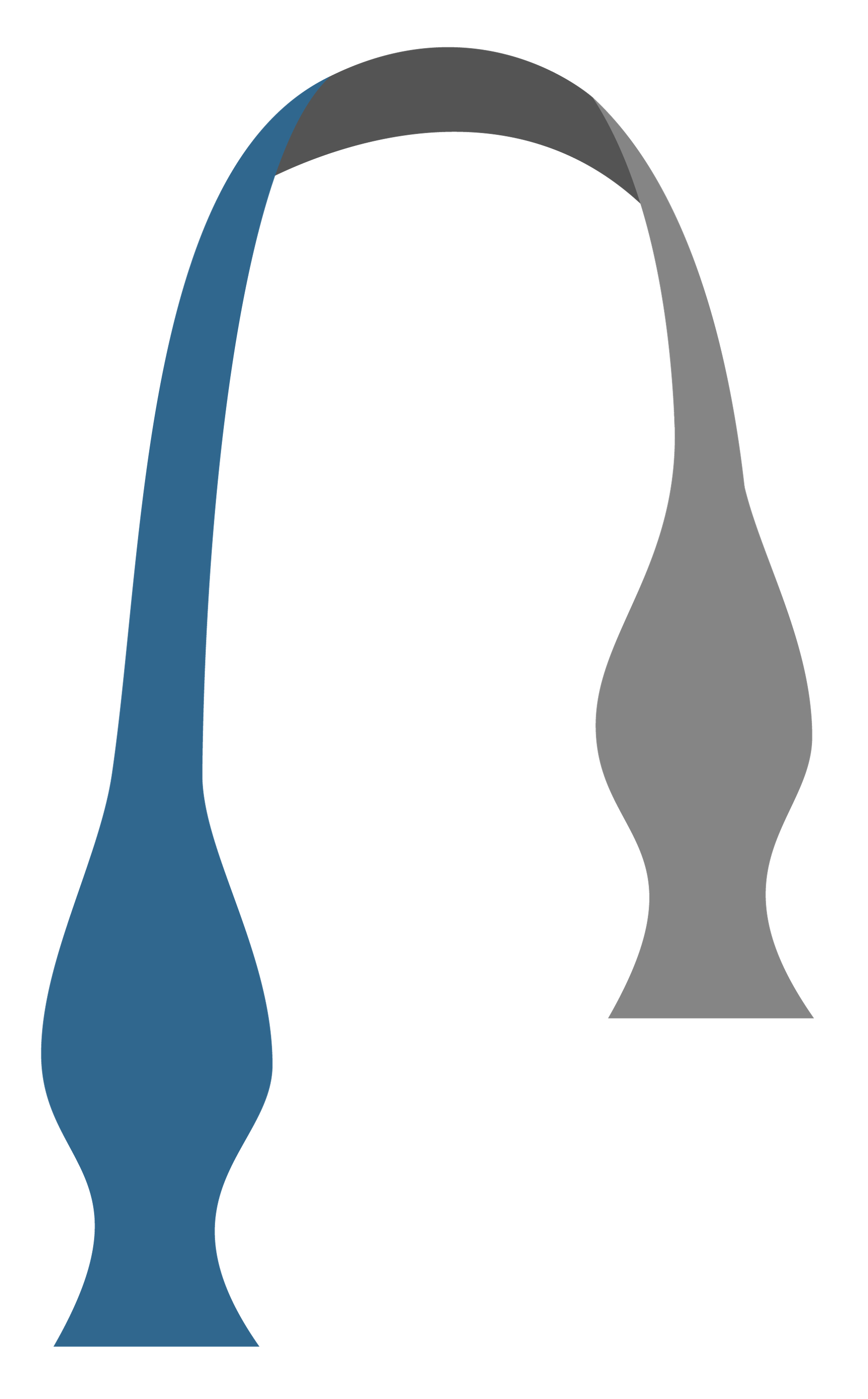 Hang the bow tie around your neck, pulling one side longer than the other by approximately 2 inches / 5cm.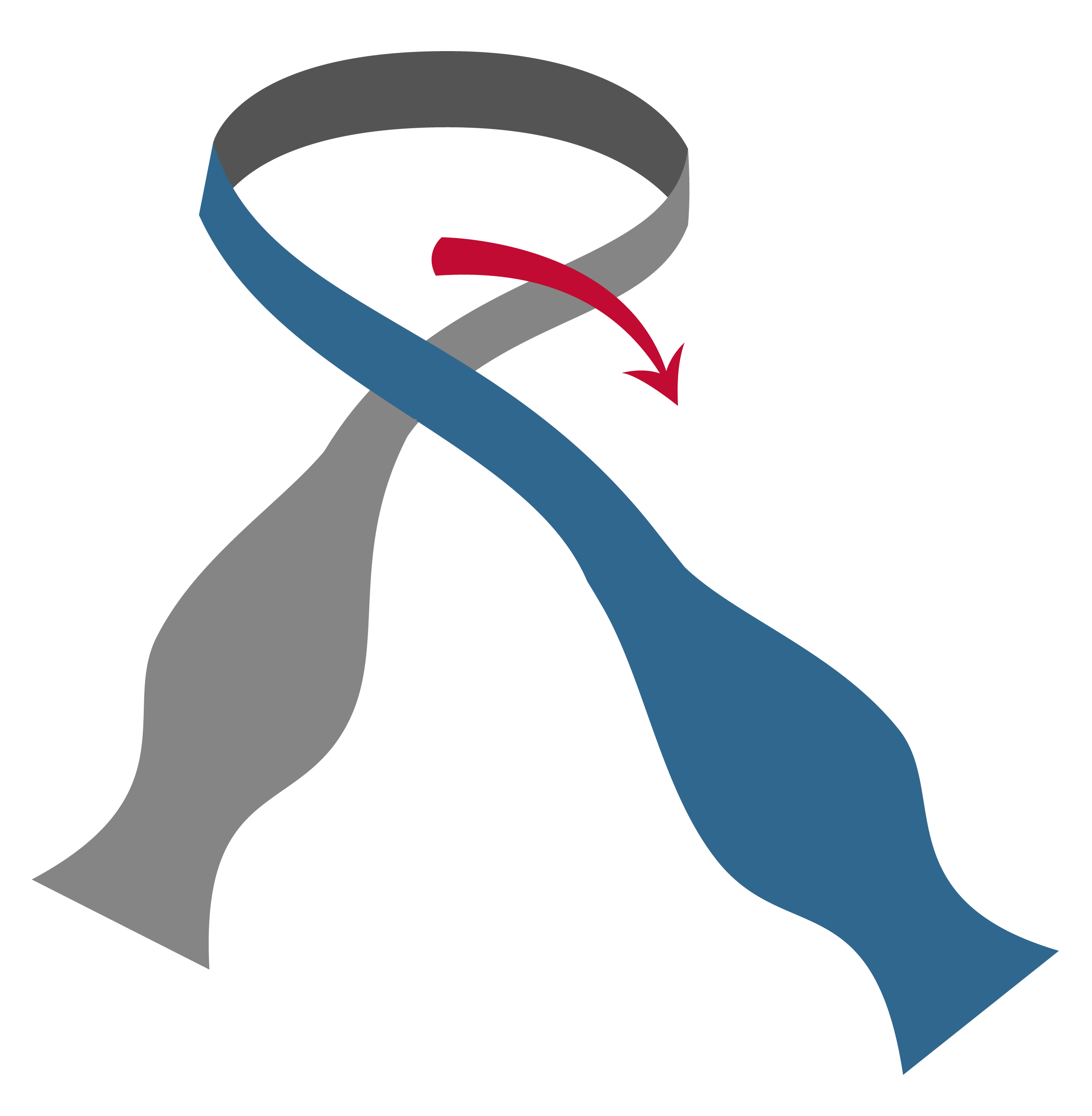 Pull the short side close to your neck and at wearer's angle of approximately 8 o'clock. Cross the long side over the short at an angle of approximately 4 o'clock.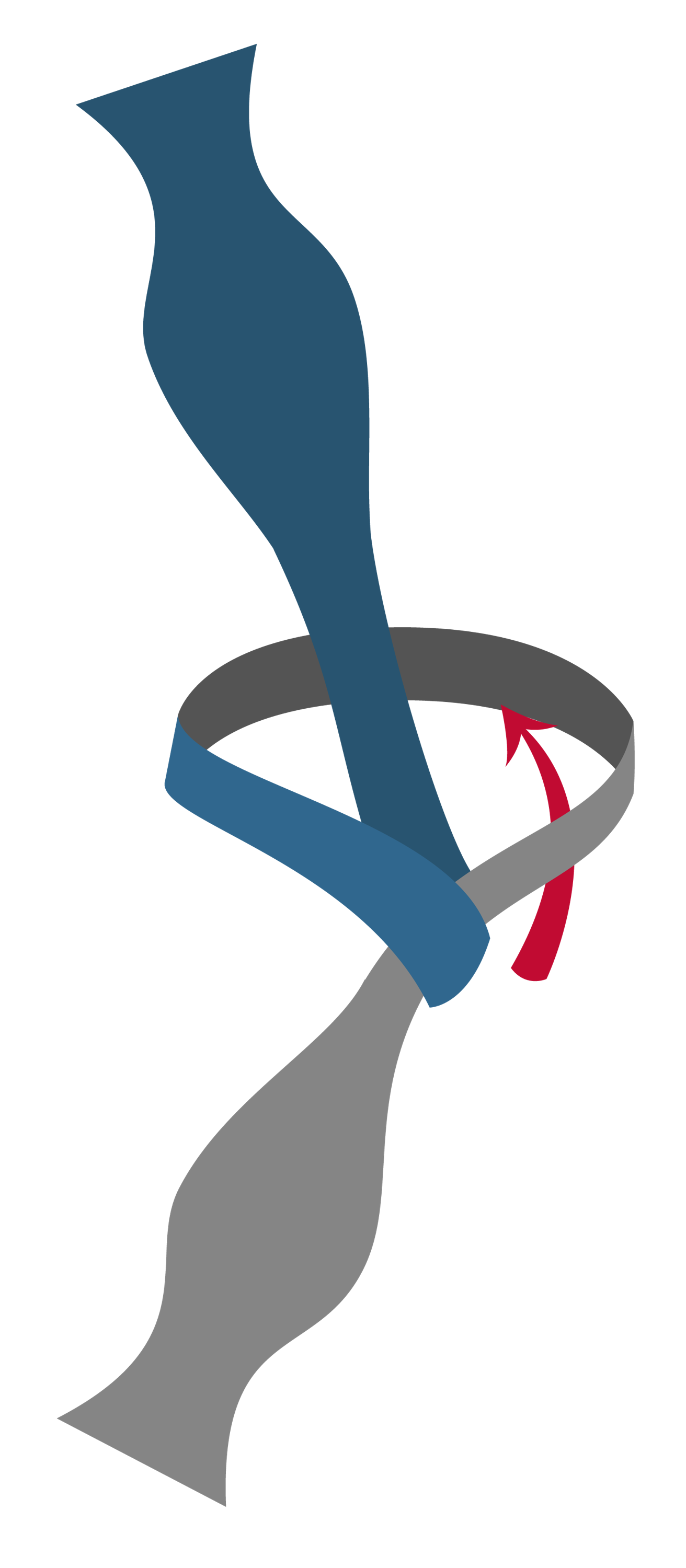 Loop the long side underneath the top of the short side to create a simple and loose knot.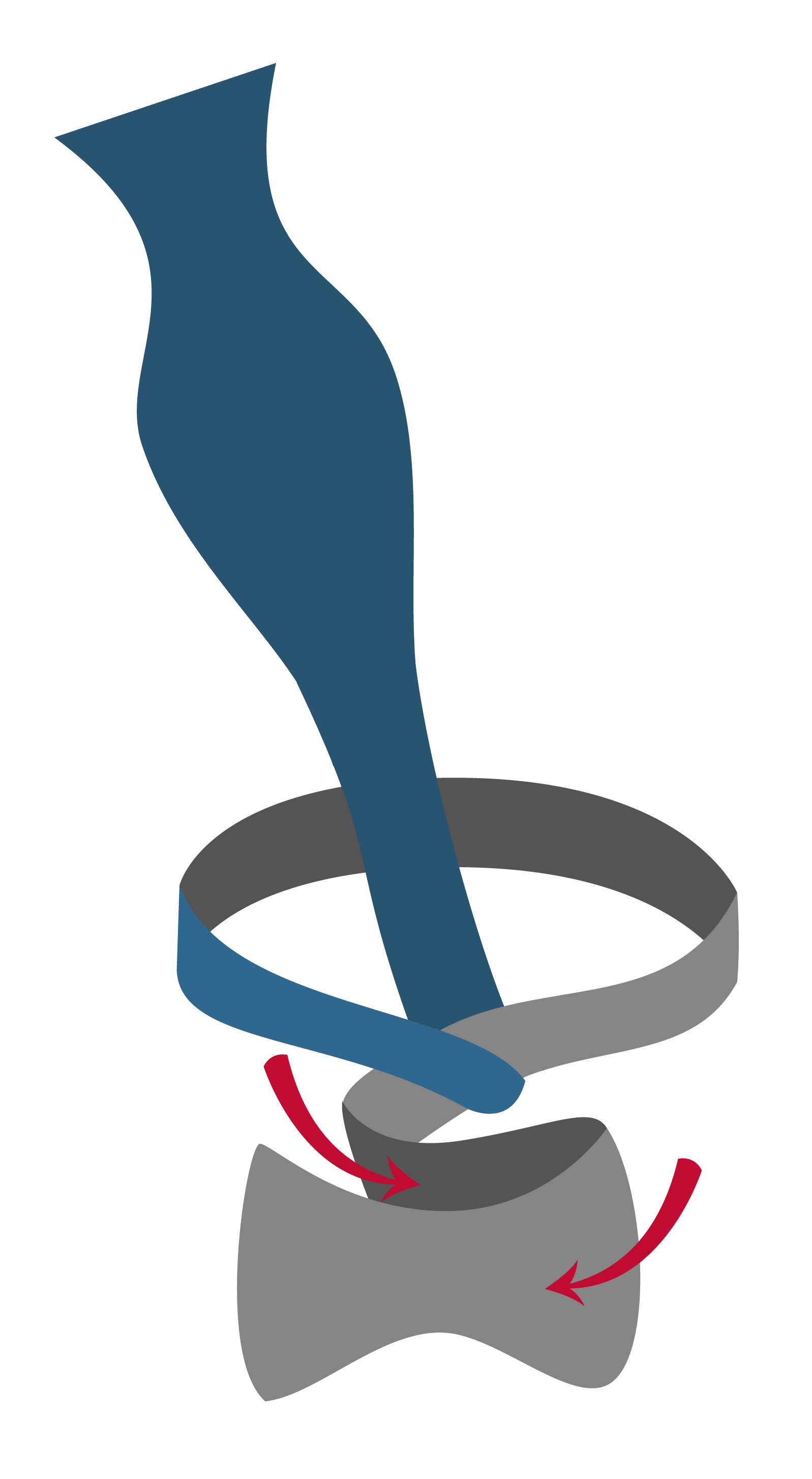 Fashion a bow shape in the short side by pulling it to the left and folding it back on itself to the right. The fold should sit comfortably between the two points of your collar.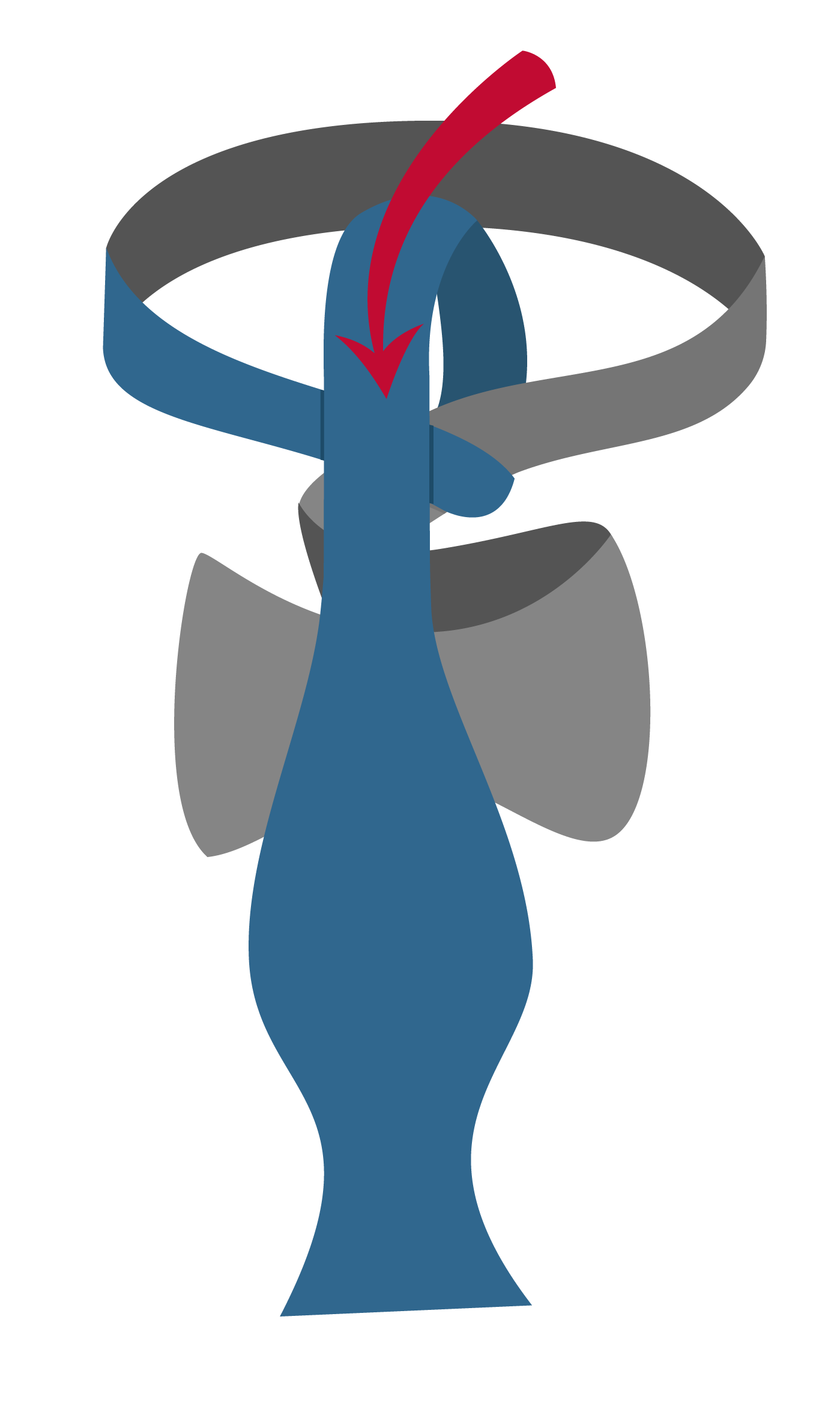 Drape the unfolded side over the front of the folded side.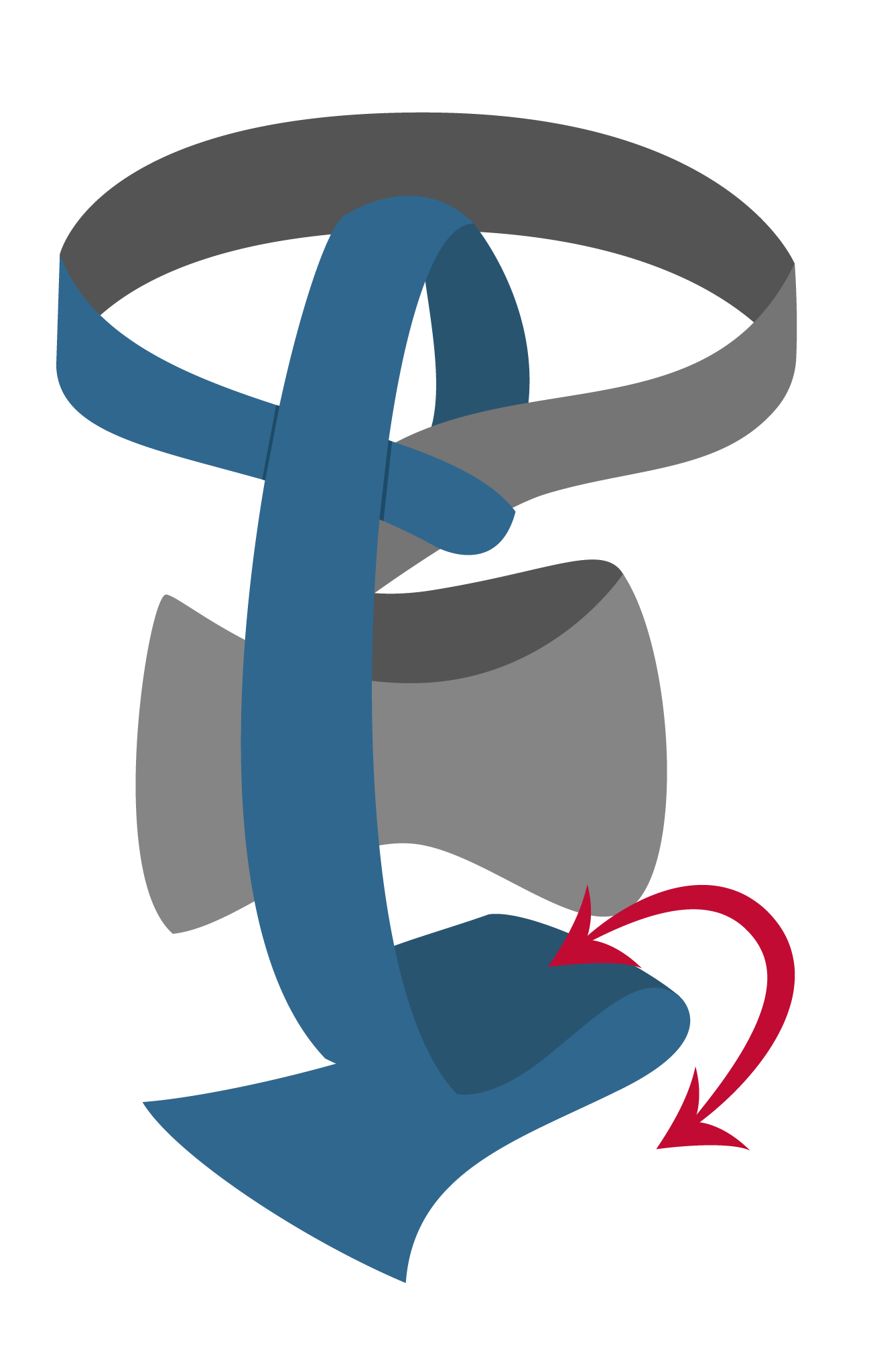 Fashion the unfolded side in the same way as the folded.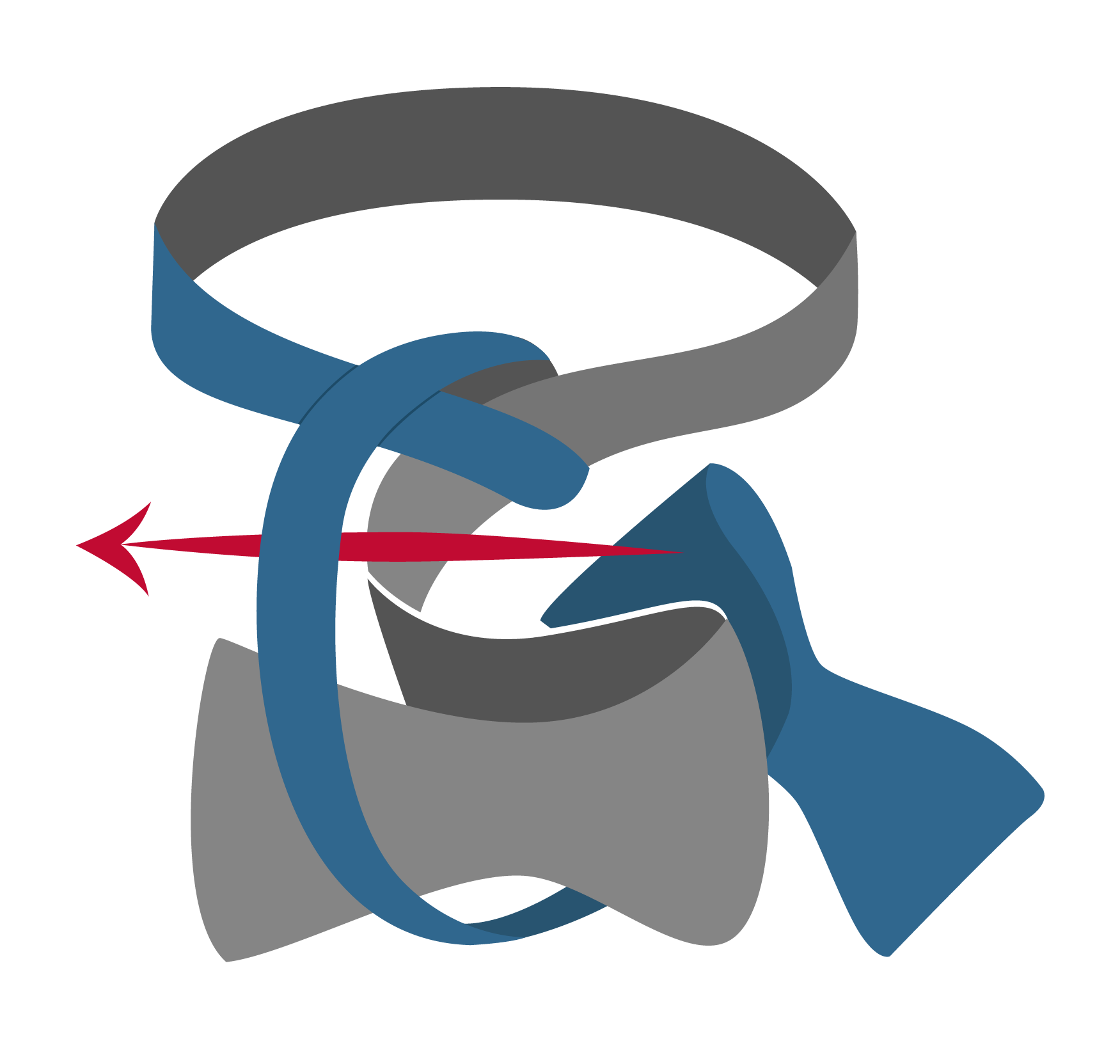 Pass the latter folded side through the loop behind it.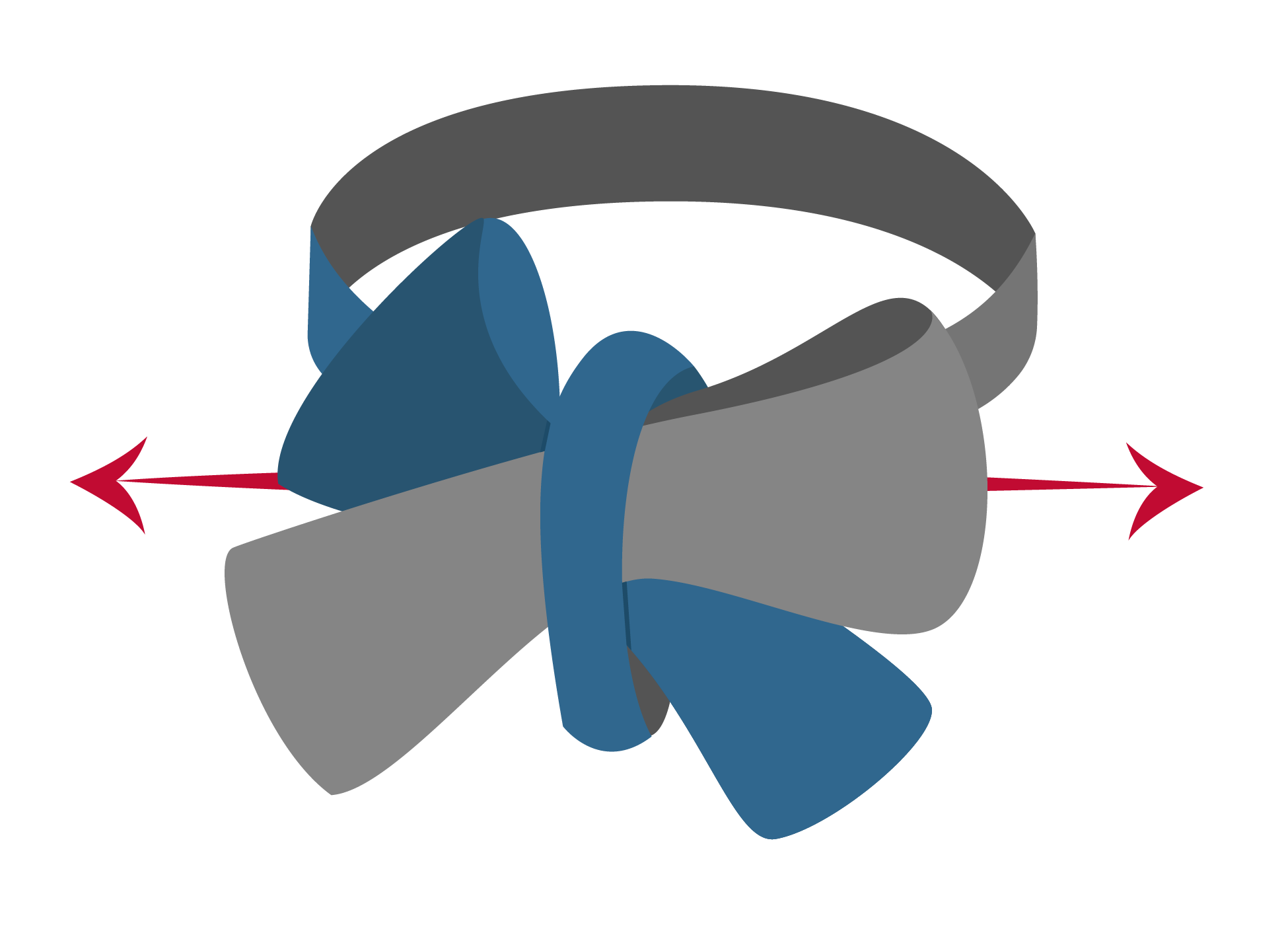 Pull through, but not completely, to create the back half of the bow.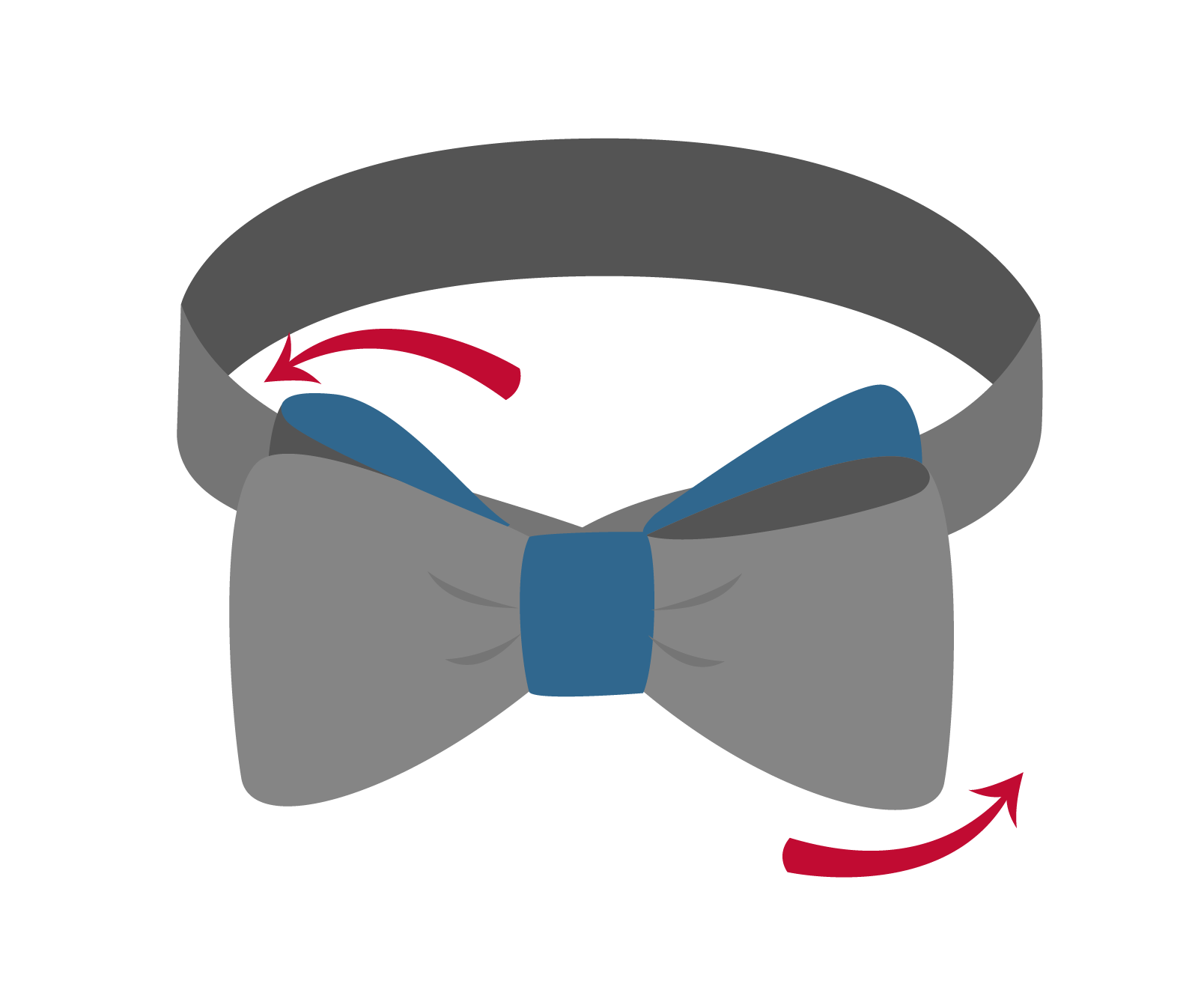 Tighten the knot by pulling on the strap and adjust until even by pulling on both sides at the same time. Pull the front left and back right section to tighten, and the front right and back left end apart to loosen.

OUR Bow Tie Shapes & Sizes
a.k.a The thistle shape or the butterfly shape. The classic bow tie shape - think James Bond.
Bow Size: 5.5cm (h) x 11.5cm (w)
Pre-Tie Strap: 30cm - 48cm
Self-Tie: 14" - 19" Neck Sizes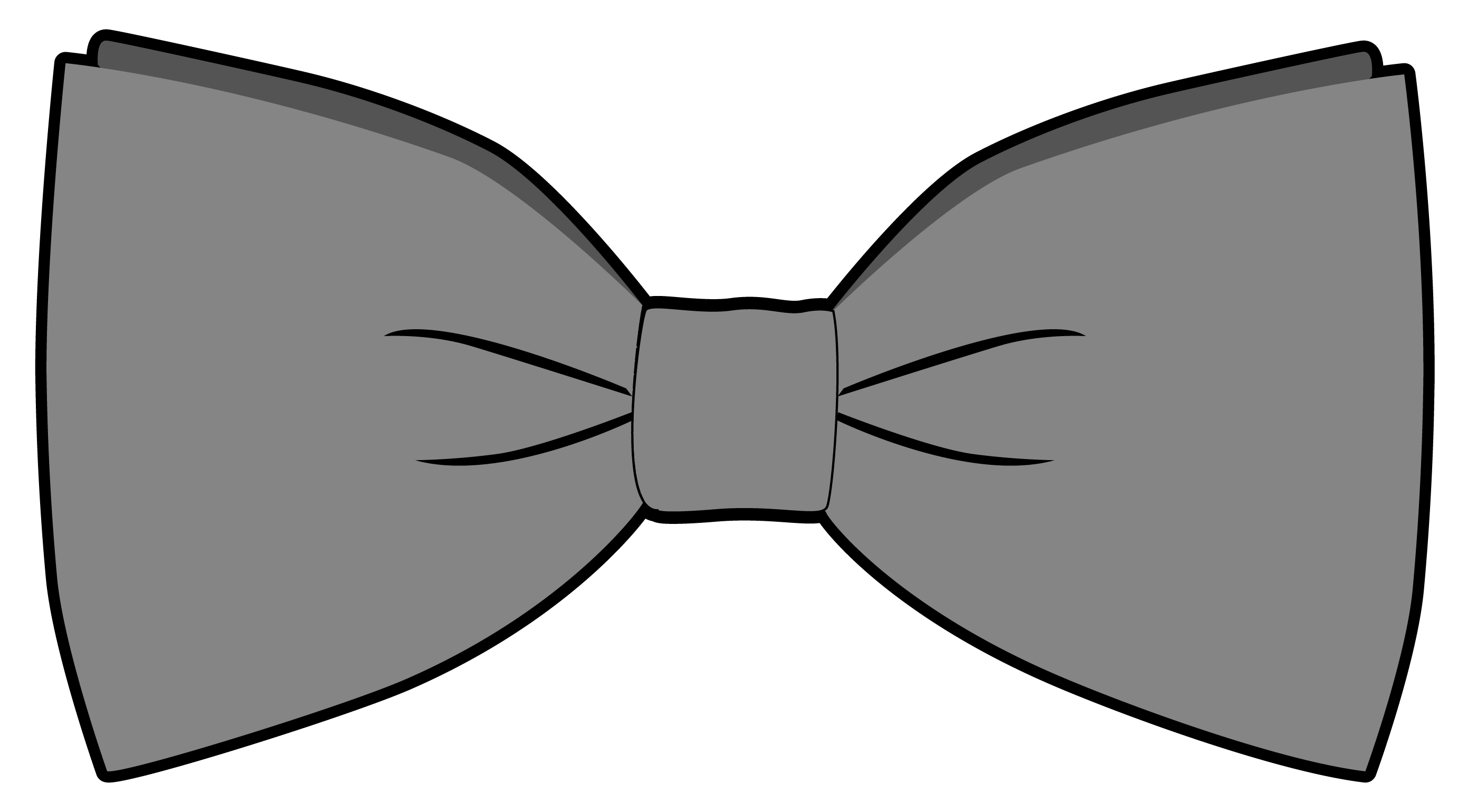 a.k.a A large thistle or large butterfly Shape. Similar to the standard but a little larger and little less formal.
Bow Size: 7cm (h) x 12.5cm (w)
Pre-Tie Strap: 30cm - 48cm
Self-Tie: 14" - 19" Neck Sizes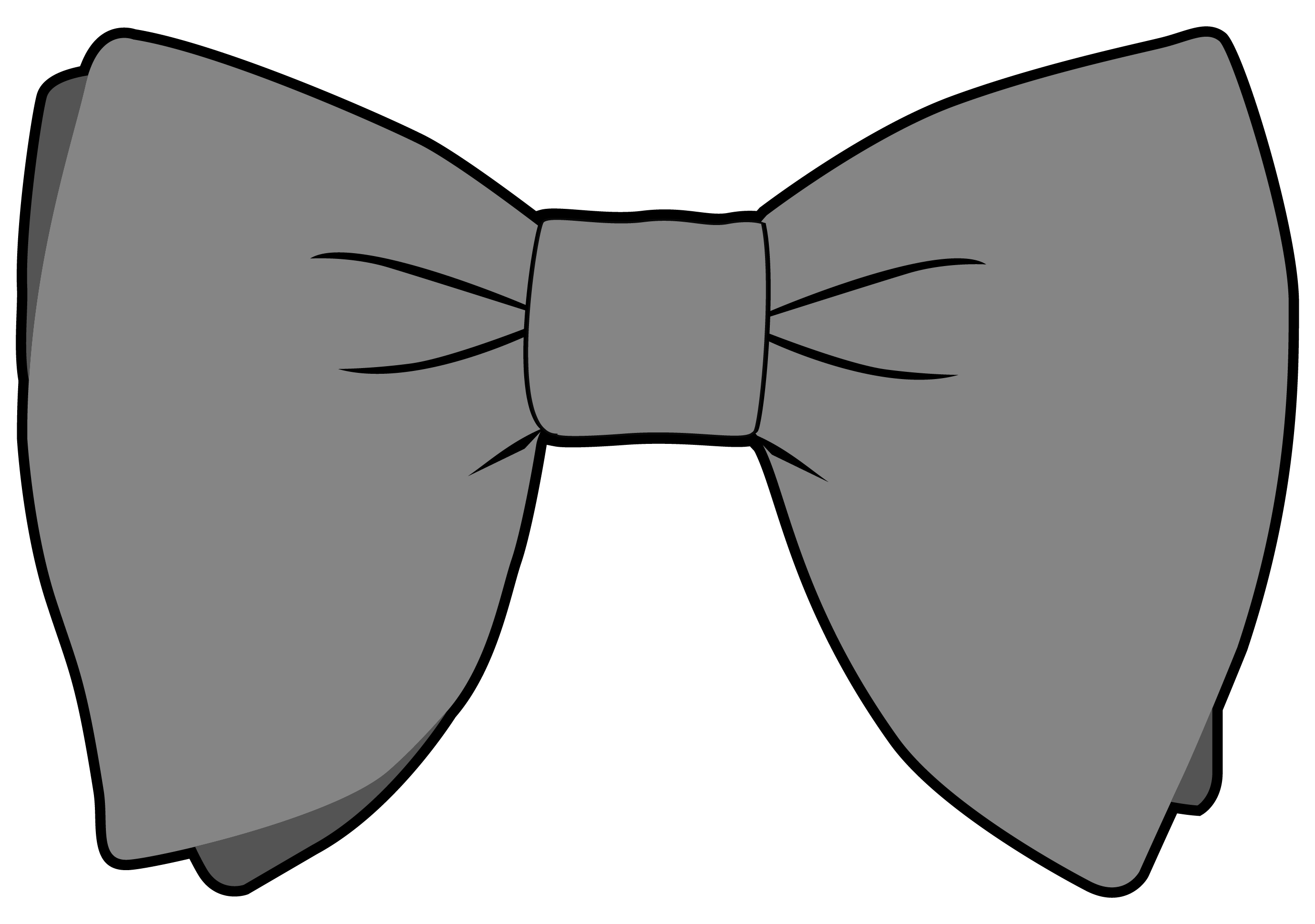 Probably best known for its appearance on red carpets, the large evening shape has low hanging wings and is the largest of bow tie shapes.
Bow Size: 9cm (h) x 13.5cm (w)
Pre-Tie Strap Length: 30cm - 48cmSelf-Tie Length: 14" - 19" Neck Sizes

a.k.a A skinny bow tie / straight bow tie which is considered to be less formal than the thistle/butterfly shape.
Bow Size: 4.5cm (h) x 13cm (w)
Pre-Tie Strap: 30cm - 48cm
Self-Tie Length: 14" - 19" Neck Sizes


This style of bow tie features diamond pointed ends, when tied the knot is asymmetrical with one point in front and the other behind.
Bow Size: 5cm (h) x 14.5cm (w)
Pre-Tie Strap: 30cm - 48cm
Self-Tie Length: 14" - 19" Neck Sizes